All inclusive cosmetic surgery stay in Tunisia
Plastic surgery in Tunisia
Trust the leader!
Who are we?
Since April 2004, Cosmetica Travel is the leading brand and pioneer in medical tourism and cosmetic surgery in Tunisia.
Cosmetica Travel facilitates the organization of your medical stay or cosmetic surgery in Tunisia.
Simply request your quote and we will get back to you with the best price (up to 60% cheaper than in Europe).
Our philosophy is to work closely with patients to provide all the needed information to leave the patient feeling empowered and informed to make the right choices for his or her health.
Our purpose is to provide the best medical and cosmetic surgery services to our clients by selecting the most suitable team of tourism and medical professionals.
Request your free quote today
If you're interested in knowing the costs of your dream body or get the opinion of an expert, fill out our free online assessment form.
What our clients have to say
Hundreds of patients' testimonials with whom you can get in touch with.
Having faith in the quality of our medical and cosmetic services since 2004,we are the only company that offers people interested in our services the chance to get in touch with our former patients through our Guestbook. We encourage our patients to write honest feedback so that potential patients can read them. Feel free to check our patients' testimonials and get in touch with them.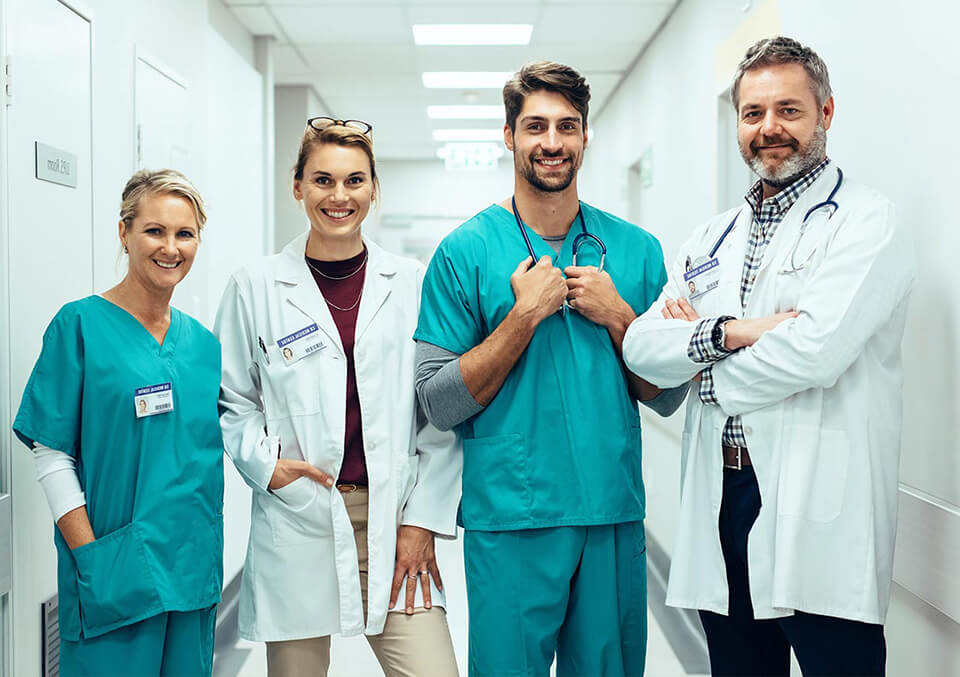 Request your free quote now.
Get expert advice. Quotes are free and without any obligation.
Thousands of testimonials from our satisfied customers & patients that you can contact.
Plastic surgery Tunisia testimonials
With our great experience in the field of medical tourism since our launch in 2004 and sure of the superior quality of our services in medical and aesthetic tourism, we are the only agency which encourages the connection of its former patients with those wishing to do call for our services and benefits.
Do not hesitate to consult the testimonies of our patients in order to discover personal opinions concerning the quality of our services and surgical services.
10 reasons why Cosmetica Travel
is your best ally for your cosmetic surgery stay
The body of your dreams at the best price
All inclusive Tunisia cosmetic surgery price
Costs for cosmetic surgery in Tunisia with Cosmetica Travel are up to 70% cheaper than in Europe. This reduced pricing is also granted to the other types of surgeries that we offer. With Cosmetica Travel, the costs of a surgery combined with a relaxing post-operative stay in a luxurious 5-star hotel allow you to save up to 50% of the costs of the only surgery in Europe and this for a medical service of equal quality. .
In addition, we offer several considerable additional discounts depending on the number of surgical and medical procedures to be performed, the period of the year during which you want to be operated, etc.
Operations
Prices
Stay
Cosmetic surgery and treatments
Body surgery
Abdominoplasty tummy tuck cost
£ 2520
5
Mini tummy tuck cost
£ 2140
4
Liposuction 2 areas cost
£ 1780
4
Liposuction 3 areas cost
£ 2000
4
Liposuction 4 areas or more cost
£ 2090
5
Arms lift cost
£ 1950
4
Thighs lift cost
£ 2090
4
Hip lifts cost
£ 2520
5
Bra line back lift cost
£ 2520
5
Body lift cost
£ 3900
7
Fat injection calves -liposuction not included- cost
£ 1540
0
Breast surgery (women)
Breast augmentation -round implants- cost
£ 2320
4
Breast reduction cost
£ 2140
4
Breast uplift without implants cost
£ 2140
4
Breast uplift with implant -round implants- cost
£ 2650
5
Breast implants extraction cost
£ 1890
4
Fat injection breasts -liposuction not included- cost
£ 1540
0
Mastectomy - Breast removal- cost
£ 2700
5
Face surgery
Full lower face lift cost
£ 2440
5
Temporal lift cost
£ 1900
3
2 eyelids surgery cost
£ 1550
3
4 eyelids surgery cost
£ 1720
4
Full rhinoplasty cost
£ 2150
6
Ethnic rhinoplasty cost
£ 2250
6
Chin reduction -genioplasty- cost
£ 2000
4
Chin augmentation cost
£ 1950
3
Lips reduction cost
£ 1650
3
Lipofilling face cost
£ 1600
3
Bichat ball removal cost
£ 1700
3
Otoplasty -ear correction surgery- cost
£ 1700
3
Buttocks surgery
Buttock uplift cost
£ 2520
5
Buttocks fat injection -liposuction not included- cost
£ 1540
0
Buttock implants -deposit should be paid- cost
£ 3000
5
Cosmetic treatments
Weight loss surgery
Gastric band cost
£ 3300
5
Gastric sleeve surgery cost
£ 3900
7
Bypass cost
£ 4600
8
Intra-gastric ballon surgery cost
£ 2800
4
Intimate surgery
Vaginoplasty -vaginal tightening- cost
£ 1320
2
Labiaplasty -labia reduction- cost
£ 1440
3
Permanent hymenoplasty cost
£ 990
1
Temporary hymenoplasty cost
£ 600
0
Penoplasty -by fat injection- cost
£ 1450
3
Hair transplant
Eyebrow transplantation FUE cost
£ 1540
2
Hair transplants FUE -price from cost
£ 1900
2
In Vitro Fertilization (IVH)
Get your free and personalized quote
AND BENEFIT FROM A MULTITUDE OF PROMOTIONS AND DISCOUNTS
Your cosmetic or medical surgery in Tunisia
Our interventions
International media talk about us
M6 highlighted Cosmetica Travel in its report "I decided to be beautiful" dealing with stays of cosmetic surgery in Tunisia.
In its report entitled "Medical tourism in Tunisia is attracting more and more" TF1 presented the quality of organization of cosmetic surgery stays in Tunisia by Cosmetica Travel.
Special Envoy recognizes the place of Cosmetica Travel as a pioneer and leader in medical tourism and cosmetic surgery in Tunisia in addition to the quality of its services.
Cosmetica Travel's hyper competitive prices for cosmetic surgery are pushing a large and growing number of British patients to have surgery in Tunisia.
LK Today presents the stay of a patient who underwent successful breast augmentation and liposuction in Tunisia thanks to Cosmetica Travel.
Canale5 broadcast a program dedicated to cosmetic surgery in Tunisia and more particularly on Cosmetica Travel through the testimony of patients of different nationalities.
All the information you need to know before and after your cosmetic operation.
We answer all your questions here.
News of cosmetic surgery in Tunisia